The Modern Office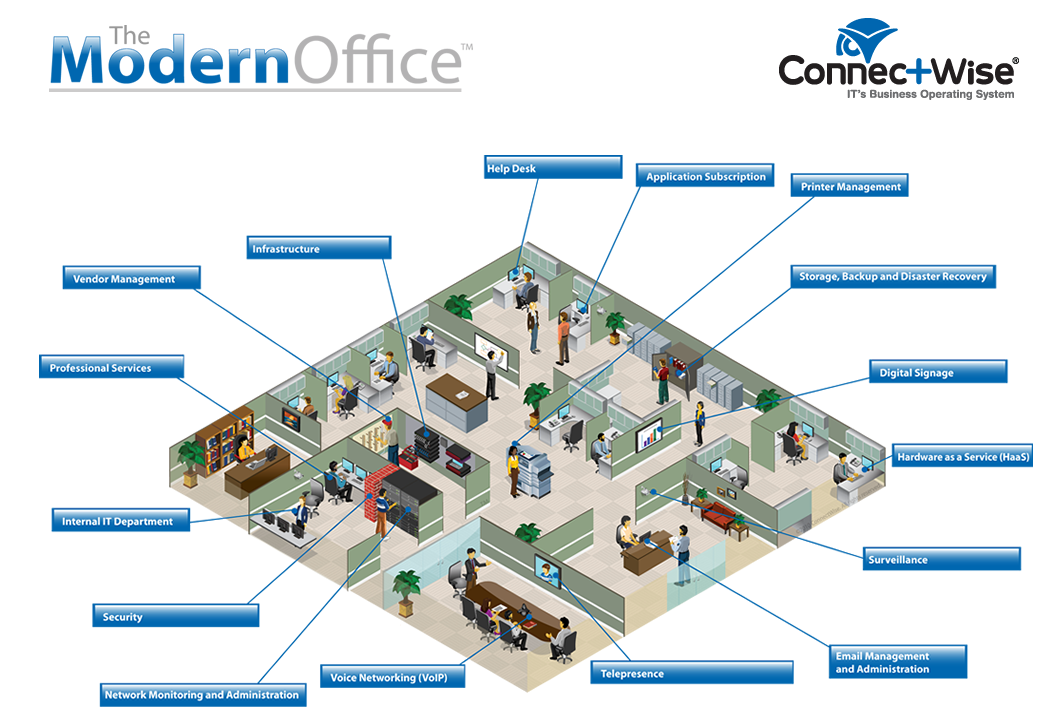 Customization:
Rebranding the Interactive Modern Office Diagram to match your company is a simple process. The layout is designed to allow you to replace the ConnectWise logo with your company's logo. Please follow this steps:
Create a version of your logo that is 320 pixels wide by 120 pixels tall. Please use a white background.
Save as "logo.png" into the "images" subfolder. You should be prompted to save over the existing ConnectWise logo.
You're done!
Your Interactive Modern Office diagram is now customized. When using/distributing the diagram, please be sure to maintain the file and folder structure as they appear in the root directory. Any changes will cause the diagram to not function correctly. In the event that you encounter an error, please unzip the zip you downloaded and repeat the steps above. ConnectWise is not supporting customization of this diagram at this time.